Objective Activity
Peer observation
Peer Observation Workbook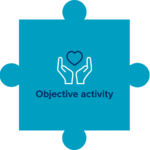 Peer observation is an example of 'an objective activity' – it's a means of getting objective feedback on your practice from a colleague, enabling you to reflect on what you do and to consider how you might enhance your practice.
Download an editable Word version if you would prefer this format.
Templates
This version was updated July 2019.