A Peer Discussion Review (PDR) is a structured, formal discussion with at least one osteopath or other health professional, that will need to be completed by the end of your three-year CPD cycle.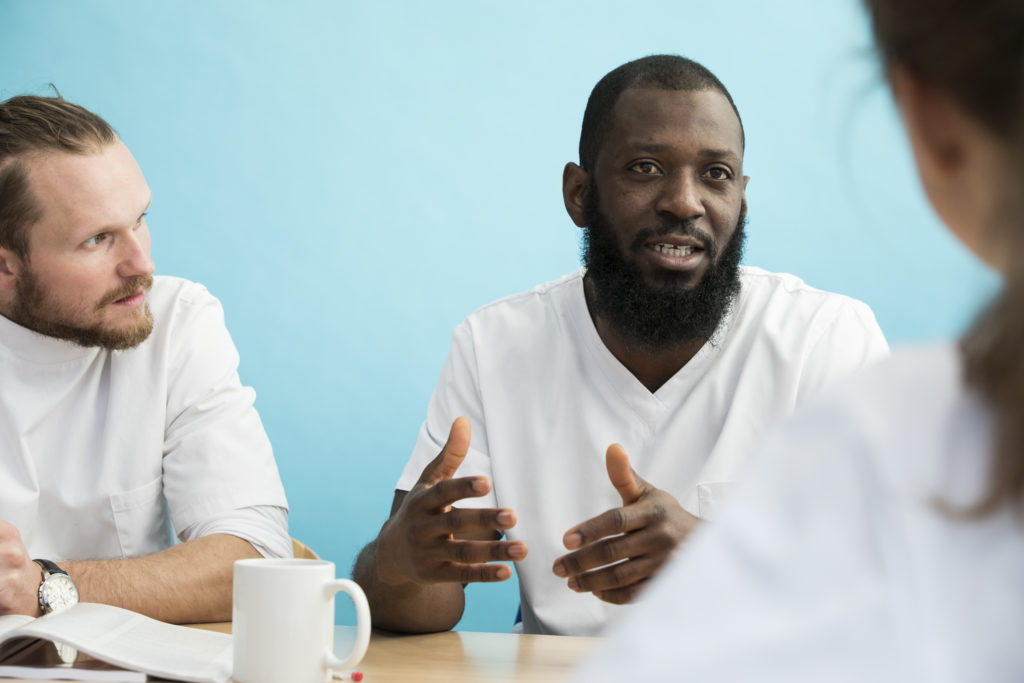 In your PDR, you'll need to confirm and discuss how you have completed all the elements of the CPD scheme, using your CPD record of evidence of activities carried out.
You can choose who you have your PDR with and how you go about it. You could choose to have it with one other peer or a group of peers and it can be done in several ways, for example, with:
a single meeting towards the end of the three-year cycle
or ongoing discussion during the three-year cycle.
There may be other ways you could choose to approach it – your only requirement is to complete the PDR form towards the end of your three-year cycle of CPD, which you can find in the Peer Discussion Review Guidelines.