Overview of the CPD scheme
Over a three-year cycle, osteopaths will need to do 90 hours of Continuing Professional Development (CPD) (at least 45 of which must be learning with others) across all four themes of the Osteopathic Practice Standards, including at least one objective activity, and one CPD activity relating to communication and consent.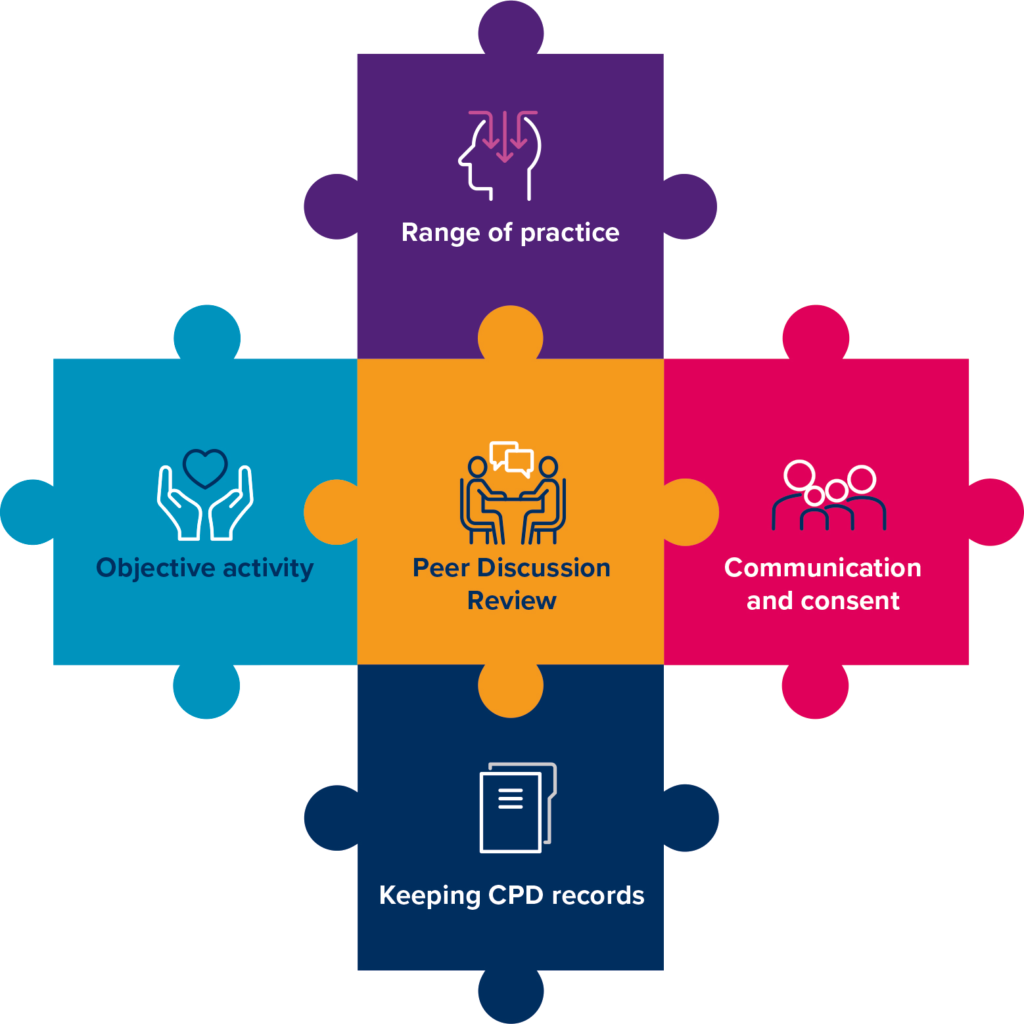 They will also need to keep a record and, with a colleague, complete a Peer Discussion Review towards the end of their three-year cycle. This site contains guidance and resources to help support osteopaths to meet the requirements of the scheme.