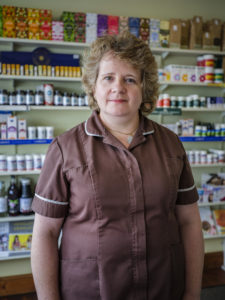 In 2012, osteopath Claire Piper set up a regional CPD group in Kent – and now it's flourishing, with more than 200 members. She explains how she set it up and the benefits it brings.
Regional or local groups can provide great opportunities for supporting you to make the transition into the new CPD scheme, including finding a peer to work with for CPD objective activities and your Peer Discussion Review. One such group is flourishing in the Kent area, organised by local osteopath Claire Piper. The aims of the Kent and East Sussex Osteopaths (KESO) are networking, support and development by providing low-cost CPD locally, with opportunities to meet other osteopaths and healthcare professionals. The group is supporting members to make the transition into the new CPD scheme and has already held a number of events around Kent. Future plans include workshops on communication and consent, and to provide a group structure for Peer Discussion Reviews. We asked Claire about setting up the group, her practical tips and the personal benefit and experience gained.
Why did you decide to set up the group?
I decided to set up KESO in September 2012 as there were lots of osteopaths in the Kent area but no regional CPD group – the nearest was in Brighton. I had also had feedback from colleagues at CPD events that they wanted a group and a community in the local area.
What was the first step you took?
I contacted the GOsC who offered to send out a letter to the 500 osteopaths in Kent and East Sussex, to see who would be interested in joining a local group and asking them to share their email addresses with me. I received 100 replies within a few weeks.
How did you find out what members wanted?
I created an email communication group and asked for feedback on what people wanted from a regional group – 50% said CPD and 50% networking opportunities. From this, I decided to make sure that meetings had breaks to give time for networking.
 How many meetings a year did you start with?
Initially, I decided to run four meetings a year. I asked members whether they preferred evenings or weekend days, and as a result of this, I organised two Saturdays and two evening meetings a year. This has since changed to one Saturday event a year as the evening meetings have had more attendees, usually around 30-40 people.
Do you charge fees?
I have never charged an annual membership but ask for a small joining fee of £5 to build the bank account balance and then members pay for each meeting they attend. This means that 'sleeping members' who want to be on the email group but don't want to attend meetings don't have any financial commitment. Our meeting costs have to incorporate the costs of room hire but we don't seek to make huge profits (any profits are used for the development of the group: for example, the website and buying equipment, like a projector and screen, to avoid hire costs) so we've managed to keep it to around £30 per person for evening meetings and £60 for all-day events.
Do you need to set up a bank account?
Yes, I set up a 'society account' (this has no bank charges or overdraft facility) early on, as you need an account in order for members to join and to book meetings.
Which venues do you use?
When looking for venues my main concerns were price, ease of access and parking facilities. I chose a hotel near the motorways initially and now we use one in central Tunbridge Wells. Hiring a room in a hotel is usually around £200 and then refreshment costs of about £5 per person, for two servings, on top of this. Weekends need to be booked a long way in advance, so you need to plan and book events about six months or more ahead. More recently, we have also used the European School of Osteopathy (ESO) in Maidstone, Kent as a venue.
How did you source speakers?
For the very first KESO meeting, I asked a colleague who lectured sometimes, if he would speak. At that meeting, I asked for feedback to inform plans for future activities and speakers.
Sourcing speakers has proved to be one of the biggest ongoing jobs with running the group. We ask for feedback and ideas continuously and for members to use any contacts in order to invite people to speak. In addition, we have developed relationships with Spire Healthcare, LycaHealth and KIMS Hospital, which now provide free CPD to our members. Some of the consultants who have spoken to the group have allowed members to observe surgery for their CPD. Developing these relationships also enables us to help educate the medical profession about osteopathy and develop links with local physiotherapists.
Do you need a group committee?
I ran the group on my own for four years and it was hard work. I'd recommend that anyone considering setting up a group should get another few colleagues on board early on so that you can share the work. KESO now has a committee of four, including a Membership Secretary and a Treasurer, and we meet about four times a year.
 Does the group need a website?
We have a website for the group (keso.org.uk) which is a useful central resource with information about the group, plans, events and contacts. We have a video gallery of the majority of our lectures, filmed by one of our committee members (with permissions), which members can use for CPD even if they are unable to attend the actual events. We have also developed a Members Directory with free listings of member practice details plus special interests, which helps to facilitate cross-referrals.
Websites can cost money to set up and run unless you have a member who would be able to do this, so make sure you have the finances to support this – KESO had been running for four years before we could consider doing this financially. I'd also recommend that you have a website that you can edit yourself to minimise ongoing costs. Or in the early stages of setting up a new group, you could use Facebook to attract new members as a free option.
How do members book events?
We advertise and book events via the KESO website using Eventbrite. They do take a fee, but it is minimal and it means that payment can be made online. They will also generate tickets, email reminders to attendees and generate attendee lists. They will then pay the income from ticket sales at regular intervals and the balance within five days of the event running. It's a hassle-free way of dealing with events and it's easy to use, so I would recommend Eventbrite.
 Do you use social media?
I would recommend Facebook as a useful tool – we have a public page to advertise the group and events, which has attracted new members, and a closed page to allow for private discussion among members.
We pay our website designer to manage these pages for us, so again you need the finances to support this unless you have a member who is willing to take it on as a project, but setting up a page isn't difficult.
We use Google groups now to keep in touch, as Gmail will only allow a certain number of people on their email groups. Google groups is an easy way to forward information or tell members about events without blind copying or sending everyone all the email addresses in the group. It takes some admin time to set up but it's worth it.
Any other ways that you try to reach potential new members?
Overall our main goal is to reach every osteopath in our area to provide a forum for them in whatever way they need. This might be too ambitious but we will keep on doing what we can! We supply details of forthcoming events to the osteopathic press and we've also reached out to the osteopathic educational institutions to try to reach new graduates. I usually speak about regional groups at the ESO's careers day and we tend to attract about 10 new members from each new graduate group. I think groups are a particularly important form of support for new graduates as they gain an instant network of colleagues to help them find jobs or possibly a mentor, in addition to ongoing CPD.
Have there been any personal benefits for you?
It does take time and effort to run a group but there are many benefits for you as an organiser – it's not just about doing it all for others. I've made friends; developed a huge network of colleagues; developed my leadership skills; and become a mentor – all due to my involvement in KESO.
These developments have had direct positive influences on my career and my life and have allowed me to develop personally. As with everything in life, you get out what you put in, and doing something for your local colleagues is definitely worth the time.